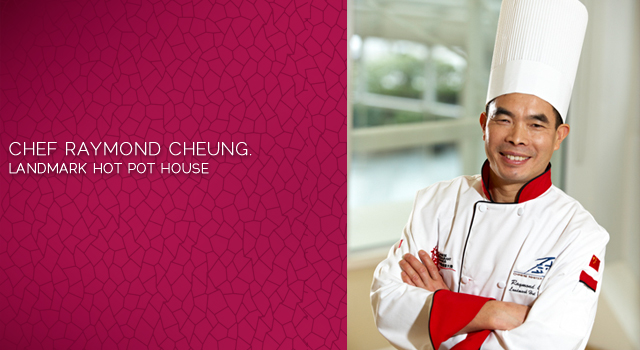 Wasabi Alberta Beef Short Rib by Chef Raymond Cheung
Alberta Beef Short Rib, also known as "snowflake beef", is well-marbled and tender. It is a star item on a hotpot menu because everyone loves how it melts in your mouth. In this recipe, Chef Raymond Cheung uses Japanese wasabi to spice up the popular ingredient.

[juiz_sps buttons="facebook, twitter, pinterest, weibo, linkedin, mail"]

INGREDIENTS
1 lb Alberta beef short rib
MARINADE
1 tsp Amoy Golden Label Light Soy Sauce
1 tsp sugar
1 tsp meat tenderizer
SAUCE
1 tbsp Wasabi
30ml Chicken stock
1 tsp Amoy Golden Label Light Soy Sauce
1 tsp Cornstarch

STEPS
1. Cut short rib into eight 1/3-inch thick slices.
2. Marinate short rib slices
3. Heat a small amount of oil in a pan over medium heat. Pan-fry beef; put on plate.
4. Cook wasabi and chicken stock; add a mixture of cornstarch and water to thicken the sauce. Pour sauce over beef.
*Tips: The tenderizing powder is essential in making the beef short rib extra tender.

—–
Internal cooking temperate of beef as recommended by Health Canada.
-77 C degrees for well done. -70 C degrees for medium.
—–

TASTE THIS CULINARY CREATION AT:
Landmark Hot Pot House
4023 Cambie St
Vancouver, BC V5Z 2X9
Tel: (604) 872-2868