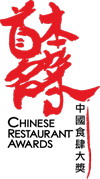 Chinese chefs are dedicated to the tradition, promotion and elevation of Chinese culinary heritage. "Chinese Master Chefs" are the focal point of the annual Chinese Restaurant Awards. They blaze the trail for many aspiring young chefs who follow in their footsteps. Fans and connoisseurs of Chinese food can peek into their culinary journeys and successes, and witness how they incorporate fresh and high quality Canadian ingredients into their authentic Chinese dishes.
The eight master chefs, selected for the first chapter of Chinese Master Chefs launched in 2013, are recognized for their award record at the Chinese Restaurant Awards and their international achievement. For 2014, the Chinese Restaurant Awards have expanded internationally, invited recognized award-winning Chinese chefs to Vancouver, to present their own Chinese signature dishes.  Read the Press Release
The Production Team of 2014
Executive Producer:
Producer:
TVC Production:
Director of Photography:
Video Editor:
Still Photography:
Food styling:
Craig Stowe
Rae Kung
One Leafs Production
Mike Kam
Baurzhan Dosmagambetov
Debbie Cheung, Tracey Kusiewicz, Rae Kung
Chinese Restaurant Awards
Managing Director: Rae Kung [ rae@chineserestaurantawards.com ]
For any inquiries, please contact us via the form below.