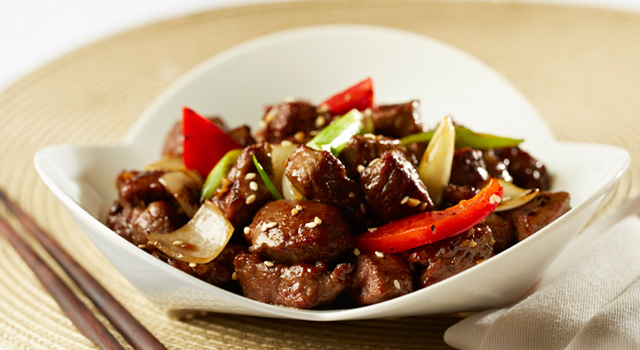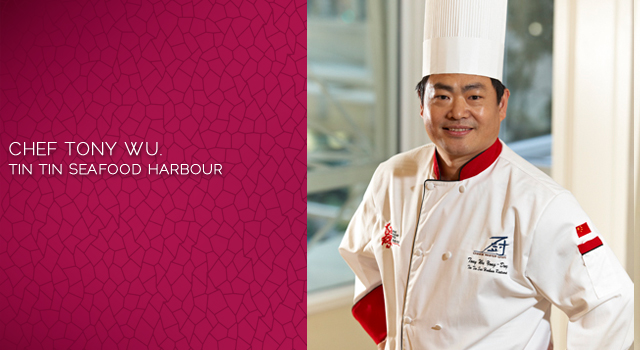 Stir-fried Alberta Beef Tenderloin Cubes with Teriyaki Sauce by Tony Wu
High quality beef tenderloin from Alberta is known for its tenderness and bold flavour. It only takes a few easy steps to make this ingredient shine. In this recipe, Amoy Japanese Teriyaki Sauce is used to accentuate the richness of the cut.

INGREDIENTS
1 lb Alberta beef tenderloin
½ red pepper
2 white sections of spring onions
4 shallots
2 garlic cloves
6 tbsp Amoy Japanese Teriyaki Sauce
½ tsp roasted sesame seeds
MARINADE
1 tbsp Amoy Golden Label Light Soy Sauce
1 tsp cornstarch
STEPS
1. Chop beef into cubes and marinate.
2. Dice red pepper and shallots; slice spring onions into pieces and mince garlic.
3. Heat oil in wok; stir-fry garlic, spring onion and shallots over medium heat. Add beef and red pepper; stir-fry until cooked.
4. Add teriyaki sauce into wok and stir thoroughly.
5. Sprinkle white sesame to garnish.

—–
Internal cooking temperate of beef as recommended by Health Canada.
-77 C degrees for well done. -70 C degrees for medium.
—–

TASTE THIS CULINARY CREATION AT:
Tin Tin Seafood Harbour
3711 No. 3 Rd
Richmond, BC V6X2B8
Tel: (604) 370-3883