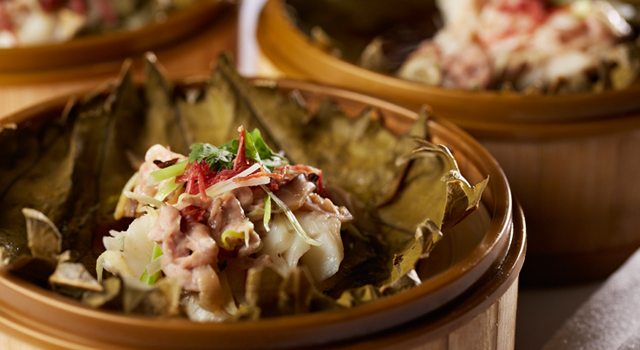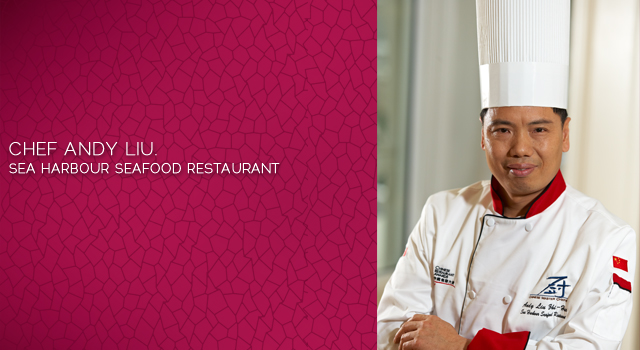 Steamed Live B.C. Sablefish in Bamboo Steamer by Chef Andy Liu
Chef Andy Liu's Steamed Live Silver Cod in Bamboo Steamer is an award winner in the first annual Chinese Restaurant Awards. He has slightly modified the cooking method to make it easier for the chefs at home to prepare this recipe.

[juiz_sps buttons="facebook, twitter, pinterest, weibo, linkedin, mail"]

INGREDIENTS
1 B.C. sablefish (approx. 3 lbs)
50g minced Alberta pork butt
30g shredded Jinhua ham
2 red dates
1 dried tangerine peel
1 slice of ginger
1 spring onion
4 tbsp Amoy Supreme Seafood Soy Sauce
MARINADE
¼ tsp sugar
¼ tsp salt
¼ tsp cornstarch
4 small bamboo steamer baskets
4 lotus leaves

STEPS
1. Clean fish and remove internal organs; fillet the fish into 4 pieces.
2. Put a lotus leaf in each bamboo steamer. Place fish fillets on top of leaves.
3. Clean and slice pork into strips, marinate the strips.
4. Thinly slice red dates, dried tangerine peel, and ginger; mix with pork and place on fish fillets.
5. Steam bamboo steamers for 5 minutes over high heat; put aside.
6. Add spring onion and Jinhua ham on fish.
7. Heat oil in a pan. Pour hopt oil on fish and sprinkle Amoy Supreme Seafood Soy Sauce.

TASTE THIS CULINARY CREATION AT:
Sea Harbour Seafood Restaurant
150-8888 River Road
Richmond, BC V6X 1Y7
Tel: (604) 232-0816