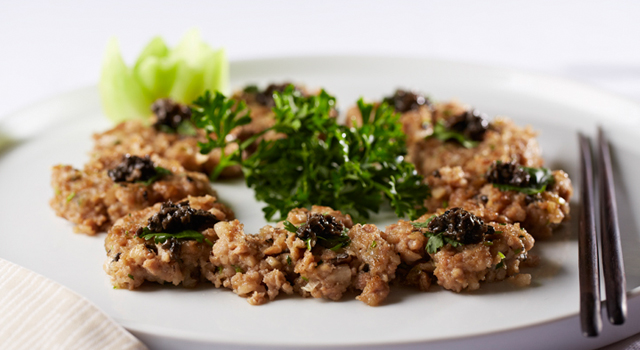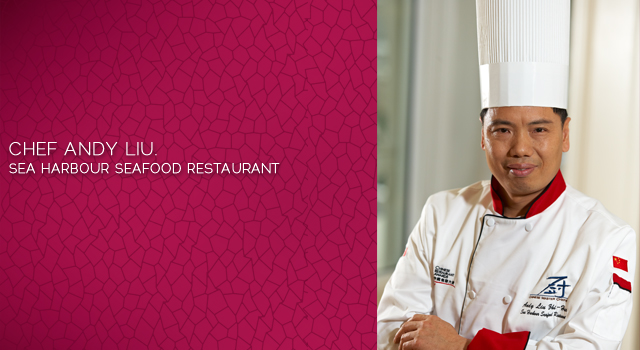 Pan-fried Alberta Pork Patties with Black Truffle by Chef Andy Liu
A small amount of black truffle can elevate any dishes. Its distinct aroma makes it a popular and valuable item among chefs. In this recipe, Chef Andy Liu gives the traditional pork patty a facelift by adding the subterranean mushroom.

[juiz_sps buttons="facebook, twitter, pinterest, weibo, linkedin, mail"]

INGREDIENTS
1½ lbs Alberta collar butt
110g diced lotus root
1 spring onion
2-3 cilantro
2 tsp black truffle cream
2 tsp Amoy Golden Label Light Soy Sauce
1 tsp cornstarch
STEPS
1. Chop collar butt with a cleaver or thick knife into minced pork
2. Finely chop spring onion and cilantro. Mix with pork and rest of the ingredients.
3. Mold minced pork into rounded patties.
4. Heat oil in a pan. Add patties and pan-fry until they turn golden brown.
5. Garnish with black truffle cream and cilantro on top of each patty.

TASTE THIS CULINARY CREATION AT:
Sea Harbour Seafood Restaurant
150-8888 River Road
Richmond, BC V6X 1Y7
Tel: (604) 232-0816