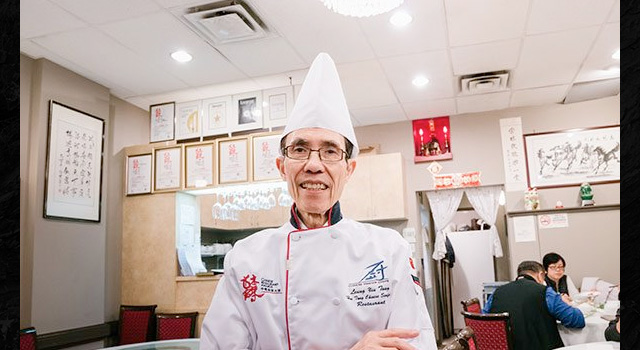 Chef Leung Yiu Tong, Hoi Tong Chinese Seafood Restaurant Richmond
A native of Shunde in Guangdong, China, the late Chef Leung Yiu Tong began his career in 1954. When he was young, Chef Leung acquired his cooking skills from Cantonese culinary master Chef Pang De in Macau and mastered Shunde cuisine—the best of Cantonese cuisine. He was hired as the banquet chef for Avenida do Comendador Ho Yin in Macau. Later, he was invited by Mr. Ronald Li Fook Shiu, the founder of the Far East Exchange, to cook for the celebrities at the Exchange's dining room. In 1980s, Chef Leung immigrated to Vancouver and opened several restaurants. He has been sharing his culinary skill and knowledge to inspire a great number of chefs. In February 2019, he officially retired and closed his awards winning Hoi Tong Chinese Seafood Restaurant which was highly recognized as the top authentic Cantonese restaurant in Metro Vancouver.
Our highly respected Master Chef Leung Yiu Tong passed away in November 2021. His legacy will live on forever.
Chef Leung Yiu Tong was the owner and Executive Chef at
Hoi Tong Chinese Seafood Restaurant, Richmond (Permanently Closed)