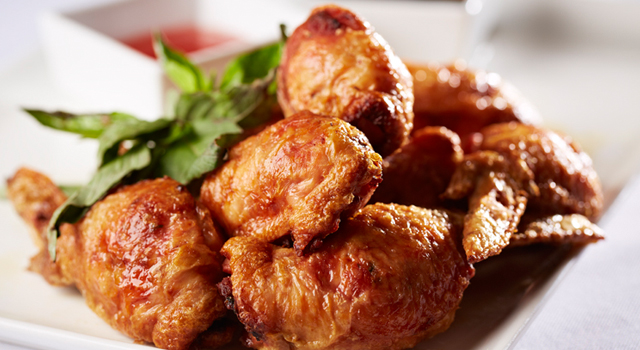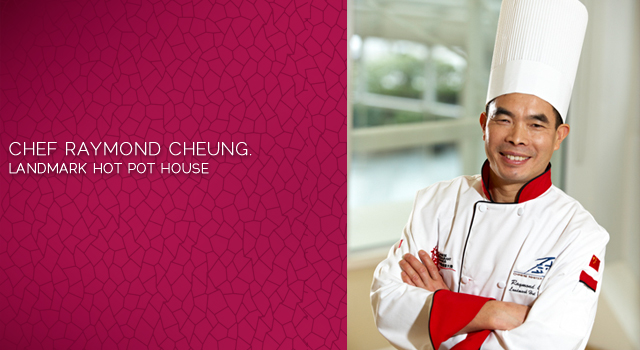 Boneless Chicken Wings Stuffed With Alberta Minced Pork by Chef Raymond Cheung
Making stuffed chicken wings is not as difficult as it seems. In this recipe, fresh pork from Alberta is paired with chicken wings, a perfect duo that complements each other. The dish is further enhanced by the fragrance of Thai basil and the sweetness of cilantro.

[juiz_sps buttons="facebook, twitter, pinterest, weibo, linkedin, mail"]

INGREDIENTS
½ lb minced Alberta pork
8 whole chicken wings
5 tbsp Amoy Thai Sweet Chili Sauce
5 tbsp worcester sauce
STUFFING
2 bunches of Thai basil
3 bunches of cilantro
1½ tsp Amoy Golden Label Light Soy Sauce
½ tsp salt
½ tsp sugar
½ tsp chicken bouillon powder

STEPS
1. Debone chicken wings; put aside.
2. Finely chop Thai basil and cilantro.
3. Mix pork with chopped Thai basil, cilantro, and other stuffing ingredients.
4. Stuff chicken wings with minced pork. Put stuffed chicken wings into boiling water; let it sit and remove as soon as the water reboils. Put aside to dry.
5. Heat oil over medium heat. Add chicken wings and deep-fry for 15 minutes.
6. Serve chicken wings with Amoy Thai Sweet Chili Sauce and worcester sauce on the side for dipping.

TASTE THIS CULINARY CREATION AT:
Landmark Hot Pot House
4023 Cambie St
Vancouver, BC V5Z 2X9
Tel: (604) 872-2868